POS Solutions Designed To Take You Further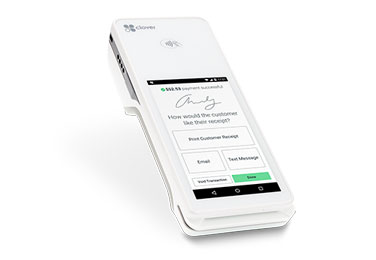 Everything merchants and customers need in one powerful, compact device.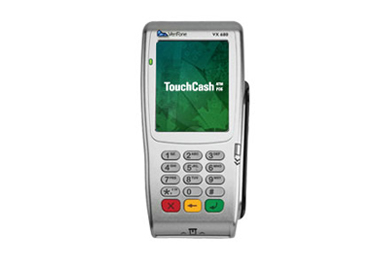 Solutions specially tailored to merchants on the move.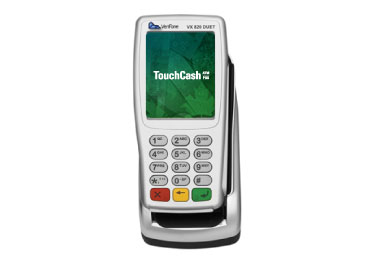 A workhorse unit that provides everything retailers need, and more.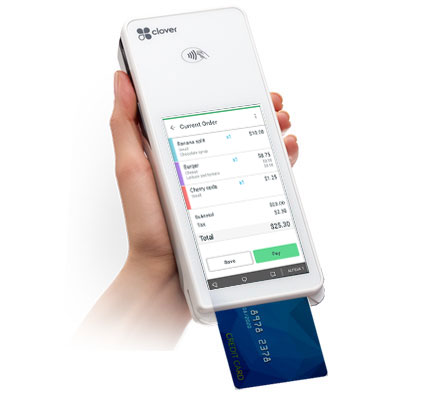 The ultra-portable payment solution that helps you sell more by letting your customers dip, swipe, tap or enter a PIN and sign on their terms. Accepts all the most popular payment forms including credit, debit, EMV chip cards, NFC payments, even Apple Pay and Google Pay.
Advanced features make life easier
See how your sales are going up to the hour or compare daily totals against last week
Robust inventory support with categories, labels, modifiers, variants and more
Enables custom-branded gifts cards to help you attract new customers and retain old ones
Manage patron contact info and marketing preferences for better customer engagement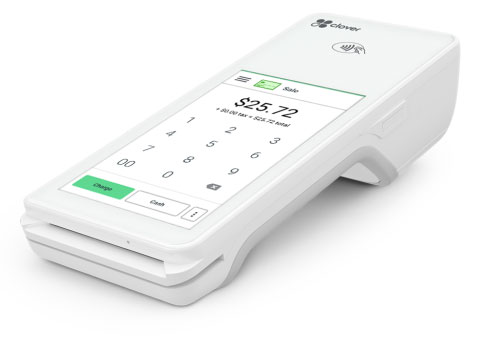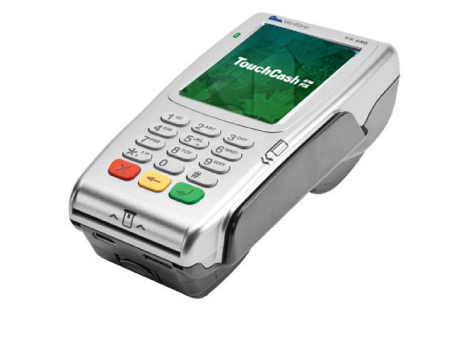 A full-function portable device power-packed with the latest features for exceptional performance. Restaurants, delivery services, stadium vendors and more will appreciate the wireless connectivity with lightening-fast processing speeds.
Next-generation wireless features
Connects via GPRS, WiFi/Bluetooth or 3G for anywhere peace of mind
Processes mobile payments on Verifone's trusted NFC platform
Supports multiple value-added applications
Top-tier security and compliance with end-to-end encryption and VeriShield technology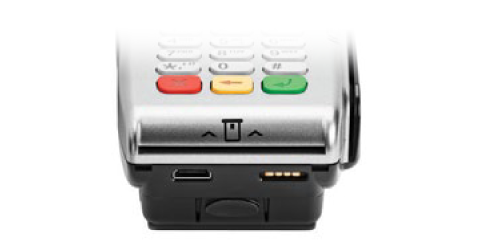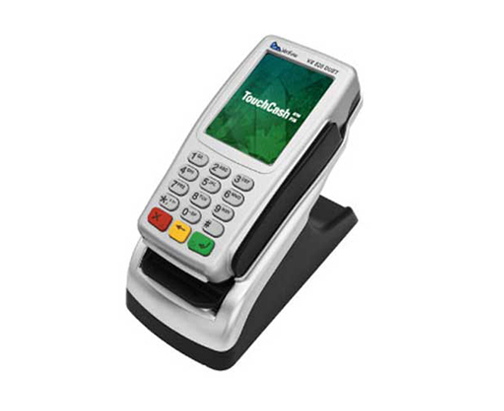 Your all-in-one POS system. Combines a large keypad and colour display with a feature-rich countertop base.
All the features you need in one powerful device
Dual-purpose design combines a countertop payment system with an easy-hold
programmable PIN pad
Large, user-friendly backlit keypad
Generous 3.5" colour touch display with graphics capabilities
Compact base securely cradles PIN pad
EMV and NFC-enabled to accept all payment types